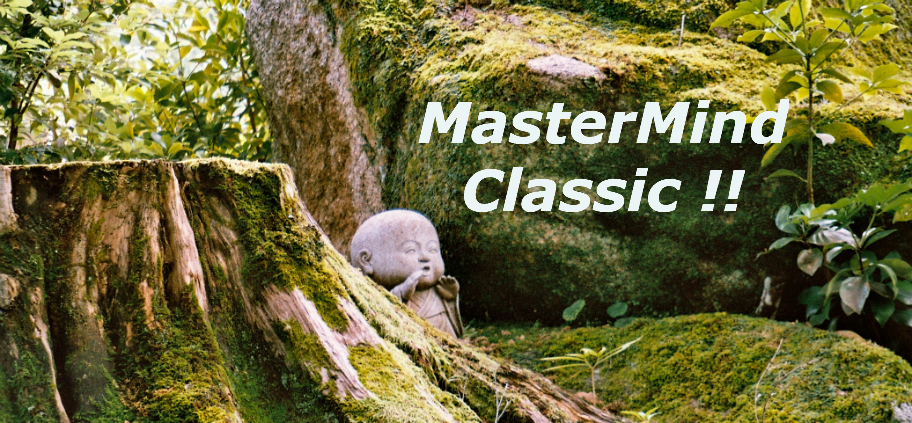 Mastermind Classic
A downloadable game for Windows
Brain jogging for everyone!

Code breakers, try to guess the pattern of the pearls, in both order and color, within 8 turns!
With your mouse place your pearls in the slots. Click on the "Check" button to receive feedback:
Black pearls (the guess is correct in both color and position)
White pearls (the color is correct but the pearls are in the wrong position).

Three difficulty levels: Easy, Normal and Hard.

Time and number of rows used to find the code decrease the score. Score starts at 10000.

Have fun !!

Purchase
In order to download this game you must purchase it at or above the minimum price of $1 USD. You will get access to the following files:
Comments
Log in with itch.io to leave a comment.
I can't seem to open this file.
I've never heard of this file extension. Please advise. Thanks.
Mastermind Classic was made with Unity. 1- Unzip the file. 2- Now you have 3 folders: _Data, .exe and .ddl; They must be stored together in the same folder! 3- Double click on the .exe file. If you still have problems I advise you to use the itchio app; you can download the app from the itchio frontpage. Hope this helped.

Not bad, but two serious issues - one, no way to adjust or mute that music. And two, no way to remove a bead once you've placed it if you've changed your mind.
Hi Robotkarateman, thanks for taking the time to review my game! As for "correcting wrong choices": as long as you haven't clicked on the "Check" button, you can correct your choice by putting a new bead onto the "wrong" one. Have fun!